We want everyone to be able to sleep on a Nectar mattress so we have partnered with two finance providers to bring you a repayment plan that will suit your needs. With a 365 night trial, forever warranty & a flexible mattress financing service, we've aligned all our efforts to ensure you get the best sleep of your life!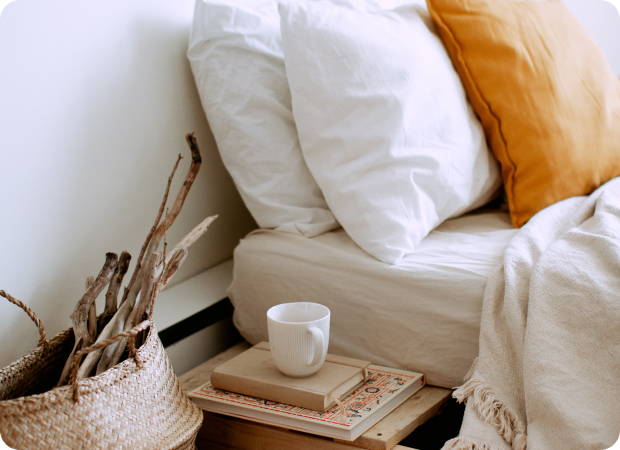 If you're hesitant to pay in full for a

mattress

you haven't slept on yet, don't.
Nectar has teamed up with Duologi and Splitit to let you make easy bite-sized payments each month—with or without credit.
So basically, pay as you go for 365 nights.
You'll either fall deeply in love with Nectar and live happily ever after. Or you'll say goodbye in the easiest breakup of your life—refunds are quick and simple.
---
Use your existing credit line

Instant approval

No application forms

No late fees or penalties as long as payments are up to date

0% Interest

Safe & secure

Pay over time on your Credit Card with your choice of 3, 6, or 12 month instalment plans
FREQUENTLY ASKED QUESTIONS
We are really pleased to be partnering with Splitit, the leading monthly instalment plan service. We can offer you 3, 6 or 12 month plans so you can split your payments across the timeframe that suits you. There are no credit checks - you just need to have a valid credit card.

You will be able to select this payment method at Checkout.[Learn More - https://www.splitit.com/]
The Splitit solution enables Nectar to provide instant monthly-instalment payment services to you for a Nectar mattress using your existing credit card.

This means you can buy a Nectar mattress now and pay it back in affordable instalments.

Splitit requests authorisation from your credit card company, reserving the total purchase amount from your available line of credit.

Then, each month, according to the payment plan you select, Splitit will collect the instalment amount and request authorisation for the remaining balance—before the current authorisation expires.

The Splitit service, which takes just seconds to operate, is initiated directly from Nectar's website.
Will using SplitIt affect my credit rating?
No it will not. If you use a Splitit instalment plan there is no impact on your credit score.

All the bank sees, are the individual instalment charges each month. If one of your payment authorisations declines, there is still no effect on your credit rating; it is simply a declined charge. The decline would accelerate payment of the remaining balance (unless you provide a different card which is not declined).
Do I have to pay a deposit with SplitIt?
No, not at all - with Splitit you can choose to spread your order total over 3, 6 or 12 months and you'll only need to pay the first instalment when you are placing your order.

However, as part of the acceptance process, a request is made for the cost of the order to ensure your credit availability. This request is made and as each instalment is paid, a re-authorisation of the outstanding amount will be made.

The money is not withdrawn from your account but it is held to ensure the instalment plan is completed in the agreed timeframe.

---
Only apply for finance on the funds you need

Immediate decision

Quick, online application process Typography

Choose a repayment time frame that works for you

No deposit required

0% APR Finance
Finance options are provided by Specialist Lending Limited t/a Duologi who is authorised and regulated by the Financial Conduct Authority
Registered office: 10 Bressenden Place, London, SW1E 5DH, United Kingdom.
Finance available subject to age and status. Terms and conditions apply.
FREQUENTLY ASKED QUESTIONS
Am I eligible for Finance?
Your basket total must be over £150 before the finance option will be available.
To be eligible to apply you must:
Be between 18-75 years of age
Be a UK resident for at least 3 years
Have a UK bank account that can accept direct debits
Your annual income must be over £10,000
Have your credit or debit card registered to your home address
Have a stable income whether through permanent employment or other means (Pension, Disability Allowance, etc.)
Understand that there will be a credit check performed when you submit your application.
Be able to accept delivery at the registered billing address. If you are unable to accept delivery to the address in your application, we are unable to offer you a Financing payment option.
What is the Finance application process?
Add your products to the basket. Your basket value must be at least £150 for the finance option to apply.
When you get to the checkout, please select Duologi 0% Interest Instalments, powered by Divido, select the repayment plan that suits you and 'Continue to Review', double check your details on the next page and 'Continue with Duologi'.
Enter your details into the application form.
You will normally get a decision from Duologi instantly. In case your application doesn't get approved instantly, don't panic.
Complete the e-signature.
You will receive an Order Confirmation from us and we'll despatch your order for delivery on the date you selected at checkout. If your delivery postcode falls outside of our 48 hour network, we will advise you of the next available delivery date.
You will receive an email from Duologi including a pdf copy of your signed financial agreement.
Please note: We can only deliver to the billing address used in the finance application.
What information will I need to provide on my application?
During Duologi's secure application process you will be asked to provide some basic personal details such as your marital, residential, income and employment status.

You will also need to have your bank account details handy and possibly your credit or debit card information for ID verification.

Please enter your details carefully as mis-typing information means automatic checks may fail by not matching what is on file and this can slow down the process.
How long will the application process take?
Our application process typically lasts around 5 minutes from start to finish should you be accepted. Once approval comes through, your purchase will then be complete and you will receive an Order Confirmation.
Why was my credit application denied?
We are sorry to hear that your application was refused. There are many different reasons that this may have happened. Unfortunately, we are unable to find out these reasons on your behalf.

Generally, applications can be refused if the information you enter does not match the information on your credit file. Try to stay away from using your work email address or phone numbers. Check that you are entering your information in the format requested. Check for typos before submitting etc.

If you would like more information about the status of an application or why a decision was made, please contact our Finance Partners Duologi. You can contact them by phone on: 0345 5211 666 or email them on: customers@duologi.com
My finance application has been "referred" and is under review by the lender - what does this mean?
When an application is referred this is usually because there is some information that is not able to be verified immediately by their automated checks.

Generally, applications can be refused if the information you enter does not match the information on your credit file. Try to stay away from using your work email address or phone numbers, check that you are entering your information in the format requested, check for typos before submitting etc.

Once an application has been referred the information is passed to be manually verified by an Agent and a decision is made. Normally this is done within 15-30 minutes.

During the evenings and weekends, the decision usually comes through the next working day.
When using finance, can I ship my stuff to an address other than my billing address?
No. Your shipping address must be the same as your registered billing address when paying using finance.

If you are unable to ship to your billing address, we are not able to offer you a financing payment option. Please select an alternate payment option.
Do you run a credit check for your finance applications?
Yes. There will be a credit inquiry on your credit report, which means there will be an entry on your credit report that indicates you applied for credit. This is known as a "hard check".
You have the right to withdraw from your Finance agreement up to 15 days following the signing of the credit agreement.

You will still be in a contract of purchase for the goods. Please contact us to arrange alternative payment, or to arrange the safe return of the goods and we will contact Duologi.
Duologi Limited Registered Information
Registered business name: Specialist Lending Limited t/a Duologi.
Authorisation & regulation: Authorised and regulated by the Financial Conduct Authority.
Business registered address: Registered office Oaktree Capital Management Verde, 10 Bressenden Place, London, United Kingdom, SW1E 5DH.
---
Almost 2x longer trial than our closest rivals.
Guaranteed for as long as you own the mattress.
Choose a delivery day. Get it picked up for free.
Spread the cost with up to 12 monthly payments.
Try our Calculator
Nectar Memory Foam Matress
Size Name
£0.0
Select Your Mattress Size:
Representative Example
Agreement Duration:
12 months
Rate of Interest:
0% per annum
Buy now